This website is dedicated to an extraordinary musician: guitarist and keyboard player, singer, songwriter and producer -

Jim McGorman.



Jim previously was a member of

Jamestown Ltd.

and also played guitar, keyboards and sang as a member of the

HouseBand

in the CBS hit TV series

Rockstar.



In early 2007 Jim joined

Avril Lavigne's Band

, playing rhythm guitar and singing backing vocals as well as serving as her Musical Director during

The Best Damn Tour

in 2008 and The Black Star Tour in 2011 and 2012.

During 2009 and 2010 Jim was playing keyboard and guitar for

The Goo Goo Dolls, Weezer, Avril Lavigne

and

Shakira;

as well as promoting his new band

The Awesomeness

and their debut record

Inside Your Head

.
From 2013 to 2015, Jim served as Musical Director and toured with Cassadee Pope - Season 3 Winner of NBC's hit tv show The Voice. During 2017 and part of 2018 Jim was a regular member of Gwen Stefani's backup band playing keyboards.
Earlier this year Jim joined The Goo Goo Dolls on keyboard and backing vocal.
Jim is also very active producer who has his own studio and is working with many musicians both established as well as up and coming ones.
Please have a look around, visit the Gallery with close to 13,000 photos and check out the Articles, Videos, Music and many other pages. The website will be updated quite frequently so please, visit often! :c)

Also, please visit Jim McGorman Official website and
Jim's Twitter

Updated: July 1st 2018
Video, Gallery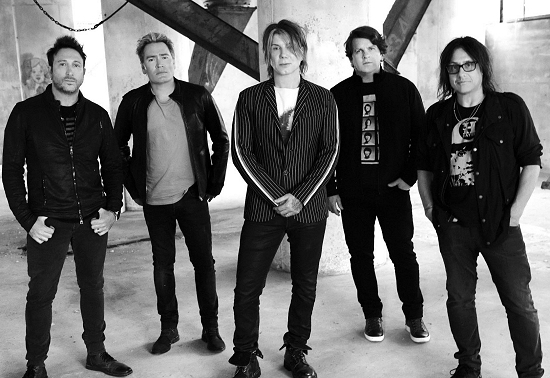 FINALLY!!!