Lucky Strike Live Club, Hollywood, CA
Jim occasionally performs with the resident band Sound Check Live (which includes Steve Ferlazzo and Steve Fekete) in this iconic Hollywood's underground entertainment hub.


March 29, 2017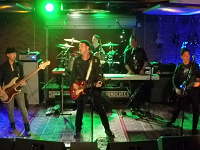 Wild Horses (U2 cover)

-

Jim on guitar and lead vocal.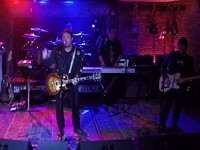 Boys Of Summer (Don Henley Cover)

-

Jim on guitar and lead vocal.




April 27, 2016

The music industry's elite came together on one stage to pay homage to the late music icon Prince during a special edition of SOUNDCHECK Live at Lucky Strike Live in Hollywood. The weekly live music event was produced by Steve Ferlazzo and the resident band. Jim was there as well and sang 2 songs.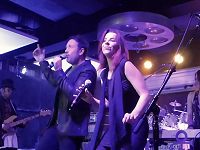 Pop Life
-

Jim sang this with Jennifer Jo Oberle, Fekete's lovely wife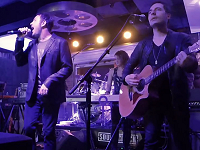 Raspberry Beret -

Jimmy, Steve Fekete and
Jennifer Jo Oberle (among others) on bass.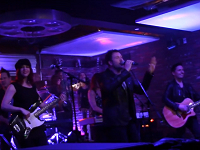 Jim's Performance

-

Shot from another angle, a bit fuzzy but still cool to see.


March 16 2016

A few videos of Jim performing at the Lucky Strike Live, the Hollywood's underground entertainment hub. On March 16, 2016, Jim fronted the resident band (including Steve Ferlazzo and Steve Fekete) and performed 3 songs. Al Berry was there too - so we had 4/5 of The Best Damn Band present.


---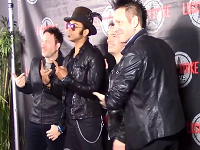 Recap -

Higlights from Jimmy's performance plus some red carpet at the beginning with his mates from the Best Damn Band.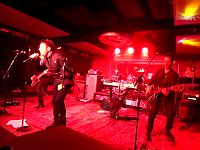 Vertigo - U2 cover:
Almost the entire performance. We can't get over how much Jimmy is enjoying hismself. He should perform more! End of story.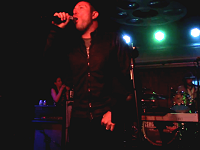 My Sharona - The Knack cover:

Very cool cover of the late 70's classic. Very energetic Jimmy and awesome solo of Steve Fekete on the bridge. Can't get better than this!

My Sharona - The Knack cover:

The second part of the performance, but from closer.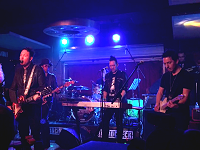 Message In A Bottle - Police cover:

Awesome, AWESOME performance of the Police classic. Jim adds his own vocal thing to the song - making it his own, if we can say so.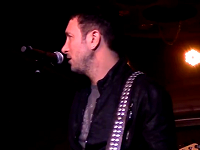 Message In A Bottle - Police cover:

Half of the song only, but Jimmy is close and in the centre, so we don't mind.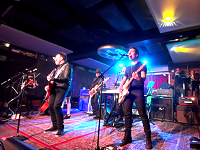 Message in A Bottle - Police cover:

The entire performance from another angle albeit a but farther. But Steve Fekete is close.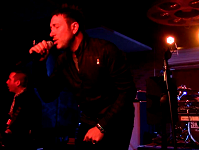 Vertigo - U2 cover:

Jimmy channeling Bono. Well sort of.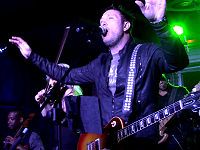 Sowing The Seeds Of Love - Tears For Fears Cover:

Jimmy performing a song of one of his favourite bands.